Our city is confronting many challenges as we recover from the COVID-19 pandemic. We have been tackling the economic, safety, and racial justice issues head-on, but there is much more work to accomplish. These issues are incredibly important, and Kirkland needs experienced, solutions-focused leadership to make substantive and positive change - which is why I am seeking re-election to the Kirkland City Council.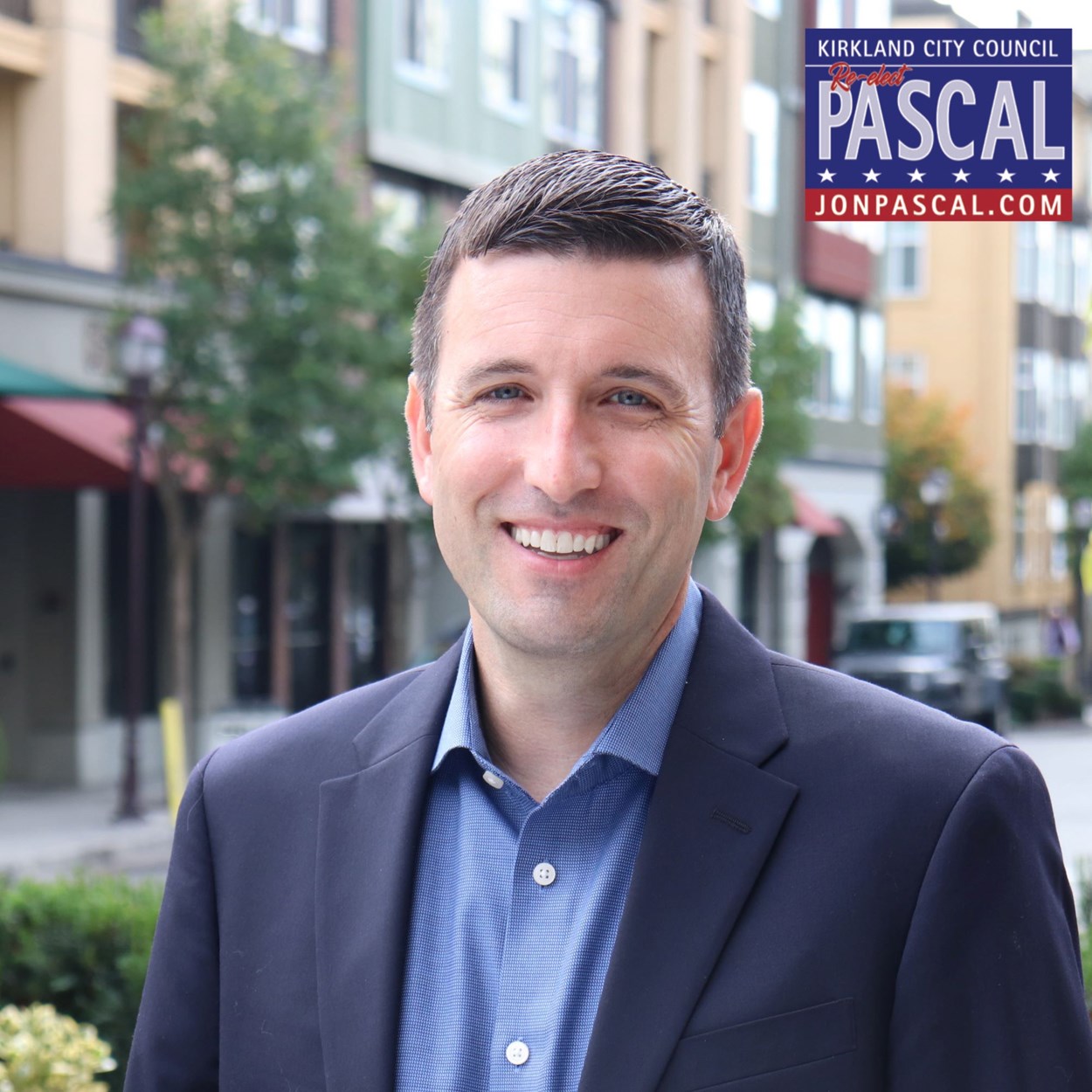 Serving the last 4 years as your councilmember has been an honor. I plan to continue collaborating with you for common sense solutions that enhance Kirkland's charm and livability, while responsibly addressing transportation, housing affordability, and growth.
For over twenty years I have volunteered in many roles including Transportation and Planning Commissioner, co-founder of Finn Hill Neighborhood Alliance, Co-Chair Kirkland Alliance of Neighborhoods, Little League coach, and LWSD facility task force member. I have made our streets safer for walking and biking, supported investments in our public safety services, preserved additional open spaces, expanded our park system, worked to build more school classrooms, and pushed for responsible land use regulations.
With your support, I'll continue championing these important efforts.
Gratefully,

Community Leaders Offer Their Perspective on Jon
"Jon has been tremendous at representing the City of Kirkland to stakeholders across King County and listening to the needs of residents. As a Kirkland resident myself, I am excited to see him continue to serve and I look forward to working with him."
-Sam Cho, Seattle Port Commissioner
"Jon is admired and respected region-wide as an expert on transportation and mobility. He is a strong advocate for parks, open space and environmental protection. I personally admire his work to keep residents informed about new projects in Kirkland, and his commitment to constituent service. When constituents ask for help, or want to provide input, Jon listens and engages with sincerity and dedication. It's an honor to work with Jon on behalf of Kirkland residents."
-Rod Dembowski, King County Council District 1
"Jon brings a strong voice of community to the Kirkland City Council. Having kids in LWSD lends Jon a first hand understanding of the challenges our youth and families face. This informs work on city wide projects, programs and opportunities. His experience also results in action on joint city/district projects such as park partnerships and safer routes to school. I strongly endorse Jon for re-election and look forward to additional partnerships in support of children and families."
-Cassandra Sage, Lake Washington School District, Board Member
"Jon is a solid voice of reason who emphasizes making streets safer for walking and biking; promotes investments in our public safety services; ensures that the City maintains its solid performance and strong financial position; and advocates support for small businesses, which is needed now more than ever. He provides a steady hand on the City work priorities and is a solid voice of reason in his approach to city government."
-Santos Contreras, Former Kirkland Councilmember
"Jon's leadership and carefully considered forward-thinking is exactly what Kirkland needs. He has my enthusiastic endorsement for re-election!
-Bea Nahon, Past Co-Chair of Kirkland Alliance of Neighborhoods

"As a 7-year resident of Kirkland and current Chair of the City's Human Services Commission, I have come to know Jon as an excellent listener, a thoughtful and caring human, who is responsive and available to me and the community. We are fortunate to have Jon contribute his time, knowledge and experience to the City."
-Jonathan Stutz, Human Services Commission Chair
"Jon is a key Kirkland and Eastside asset as well as a good friend of LWSD's students, parents and staff!"
-Mark Stewart, Lake Washington School District, Board Member